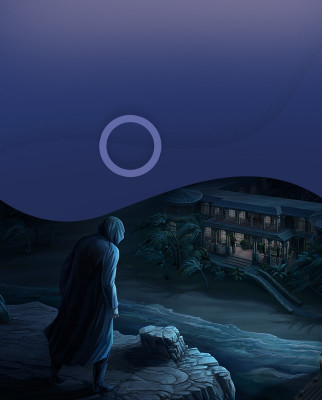 Carla Page, a young journalist, receives an unexpected invitation from billionaire Ruben Navarro to join his yearly private party on a tropical island. Upon arrival Carla finds herself surrounded by some of the richest, most influential people in the world—and directly in the path of the worst storm of the year. However, getting stranded on the island will be the least of her worries. Moments after setting foot on shore, a murder takes place. Carla takes it upon herself to try and get to the bottom of it, but each discovery leads only to more questions. Follow the clues and journey across a hidden object adventure game like no other!
During the game, players will experience immersive gameplay and storyline, make choices that impact the story, travel through the island's captivating landscapes, interact with characters and solve unique puzzles to lay bare the island's secrets and figure out who the killer is. A truly unique adventure wrapped in captivating hidden object gameplay!
Twelve people. Ten suspects. One murderer. Will you make the right choice?
Game Features
A huge branching story
Various unique puzzles and mini-games
Choices that impact the story
Stunningly beautiful and unique art style
A fully interactive murder mystery game set in the present day